Your people are your best resource – when individuals within your team are thriving and able to contribute to the best of their ability everyone wins.
Here at Courage to Thrive we equip you to unlock thriving with a suite of highly effective practices and tools tailored to your needs. We can help you: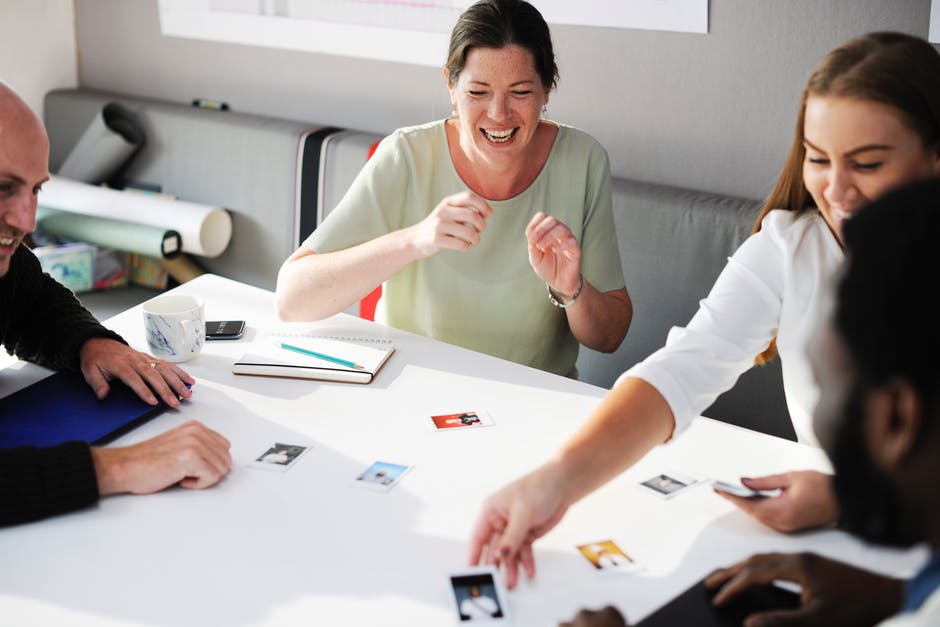 Unlock clear thinking in your people and grow a work culture which enables everyone to contribute effectively to your team's vision and mission. We do this through training to transform your communication & meetings, through developing workplace Coaching Circles and through effective and powerful Facilitation of team away days/mornings and employee consultation processes enabling you to design for wiser action. The tools and skills we bring get to the root of issues, unlocking solutions to complex challenges and bringing about meaningful long-lasting change.
Tackle your Gender Pay Gap by better understanding its causes and supporting your action plan to bring about meaningful long-term change.  We can help you unblock your talent pipeline by investing in your female workforce through workshops including The Springboard Programme, for which Emily is a licensed trainer, Coaching Circles, and One-to-One Coaching.
Invest in your staff as whole people through Step out of the Traffic Workshops tailored to your setting and your challenges. Potential outcomes include improved staff wellbeing and mental health, better employee engagement, increased team resilience and reduced number of work days lost to stress. It's hard to put a price on the impact and benefits of your people feeling valued and nurtured.
Get in touch:
It takes courage to shift cultures and working practices, and wise guides to do it well. It's not for the faint hearted! Many will decide to persist with practices which are good enough and get the job done. Others have a sense somewhere deep down that things could and should be different – that another way must be possible. If you fall into the latter category, we'd love to have a confidential no obligation chat to understand your situation and explore how Courage to Thrive may be able to support you and your people.
We are a Poole-based Community Interest Company dedicated to investing in local people. That includes teams and organisations who believe in investing in their workforce. Using Courage to Thrive's services not only makes good business sense, but also brings about transformation in the local area through the changes those individuals bring to their local communities. Through our subsidy model, your investment also enables us to keep investing in individuals in our community who don't have the means to access this level of support for themselves. Win-win!
If you are based further afield and think you could benefit from our services this subsidy model enables us to also work with you, so do get in touch if you'd like to discuss anything further.  If you'd like to explore how our work and vision could link with your Corporate Social Responsibility work we'd love to have a coffee to discuss that further.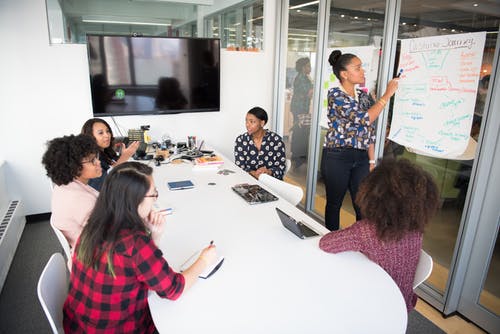 Really brilliant programme adaptable to all roles, all personalities, all ages – would highly recommend to colleagues.

Emily has a natural gift in supporting individuals and teams to come to their own conclusions about what really matters to them and their clients. She is a highly gifted communicator and her encouraging coaching style lends itself to empowering and building self-confidence in individuals and teams.

The structured facilitation was truly excellent – some of the best I've experienced. It was light touch, so not overbearing, but never felt out of control.

Emily is a gifted facilitator. She took time to prepare carefully ahead of the event & held the space for us with purpose and gentle authority, respectful of the wisdom in the room… I would highly recommend Emily as a facilitator & look forward to working with her again.